Our dedicated team of professionals deliver solar energy solution to your door.
Businesses Powered By Sun?
Our reputation lies on installing top quality systems configured for the best result
Live a greener life with help from Solar Mission Australia, we're fully committed to customer satisfaction and value for money.
Aerospace science and technology?
PV modules and cells produced by HT-SAAE.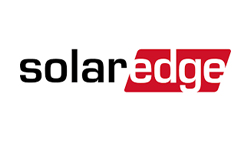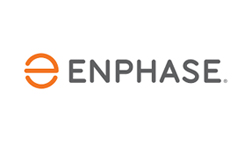 WELCOME TO SOLAR MISSION AUSTRALIA
Solar Mission Australia is a pioneering Sydney based Solar installation company in the field of renewable power and energy efficiency. We have established ourselves as a leading provider of grid-tied solar power systems in surrounding Suburbs.
We are passionate and committed about renewable energy, and eager to do our part for the environment. Now is the best time to get your solar panels installed at your residence or commercial property.
SOLAR PANELS THAT POWER SAVINGS
Our solar panels not only generate energy on your roof, they can also generate cash in your pocket. That's because when you go solar you can save on your monthly utility bill and secure lower fixed energy rates for years to come. The savings over time add up and allow you to plan for your future. See how quality, savings and affordability make going solar the right choice.
Development
We do all type of development work for your next solar project in Australia.
sales
We are number one sales company in solar products around Australia.
Financing
We help your financing of solar project from different banks in Australia.
Construction
We do all type of custruction rlated to your solar project on time.
Ownership
We can help your with all type of legal paper work required to do your solar project.
operation
We provide after sales operation support and on going maintatance for your solar project.
we are committed to delivering the best product on the market, with the best service possible, to make sure every customers have the absolute best experience. 
Would you like to power your home using the sun's free power? It may be easier and cheaper than you think to install solar panels!  if you are interested in solar power systems for homes
Solar hybrid power systems are hybrid power systems that combine solar power from a photovoltaic system with another power generating energy source.
A photovoltaic power station, also known as a solar park, is a large-scale photovoltaic system (PV system) designed for the supply of merchant power into the electricity grid.it also known as solar power system
Solar Roof complements your home's architecture while turning sunlight into electricity. With an integrated Powerwall battery, energy collected during the day is stored and made available any time
new advances in solar panel technology announced almost every week. In the past year alone, there have been milestones in solar efficiency, solar energy storage, wearable solar tech and solar design tech
Why you should choose us ?
PROFICIENCY AND EXCELLENT RESULT
WITH AN AIM TO SURPASS OUR CUSTOMERS' EXPECTATIONS
ECONOMICAL AND QUALITY SERVICES
PROFICIENCY AND EXCELLENT RESULT
USE ONLY ENVIRONMENT FRIENDLY PRODUCTS
Fully satisfied. Installed the system next day after confirmation. Other companies require 3-6 weeks to install the pannel. Good customer support for meter activation and selecting right solar plans. All the best Solar Mission Australalia. To conclude, solar pannel fully installed with in a day and I'm getting 22 cent per KW.
Joji Jacob
My 10kW system is working great. Installation was quick and very professional.Elec bill slashed from over a Grand to almost nothing.They provided me with the right energy advise how to use appliances in the day and got me the best feed in tariff in the market.Highly recommend.
Smith
Thank you to Solar Mission Australia. Very professional, realiable team. Did great job. We save big $$$ after installing a solar system.
Varsha Mistry
I got referred Ash from Solar Mission Australia by one of my friend and believe me I can tell you all without any hesitation that I made the right choice. Not only he gave me a good deal but he gave me the right advise on the system that was best suited to reduce my daily consumption of electricity. Their certified electricians knew their stuff and were very friendly to deal with. Very happy with their workmanship as well. My PV system was up and running within a week (to be precise in 4 days) after putting down the deposit which I think is incredible given that others quoted me 2 – 4 weeks time. Guyz if you are thinking to get solar installed please do get Solar Mission Australia to qoute you as well.
I bet you wont be disappointed.
Godly Chackappan
We have a combined experience of more than 10 Years in the Australian Solar Industry
 

Fill Out This Form & We'll Contact You!
About us
Solar Mission Australia uses the best and most trusted Tier 1 Solar Manufacturers – which make up only 2-3% of the industry.
ADDRESS
2/67 Scott St, Liverpool, NSW 2170, Australia
MAIL
info@solarmissionaustralia.com.au